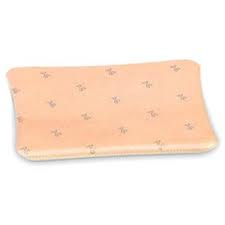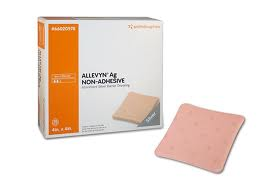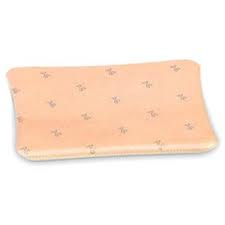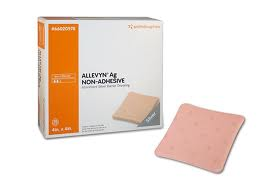 Smith & Nephew 66020977 Allevyn AG Non Adhesive Dressing – 5 cm x 5 cm – Box of 10
$120.00
Description
Additional information
Reviews (0)
Description
ALLEVYN Ag Non-Adhesive is a non-adhesive antimicrobial foam dressing indicated for the management by secondary intention on chronic and acute full thickness, partial thickness or shallow granulating, exuding wounds such as pressure ulcers, venous ulcers, diabetic ulcers, donor sites and surgical wounds.
ALLEVYN Ag Non-Adhesive dressings may be used on infected wounds. When used on infected wounds, the wounds should be treated as per local protocol.
Optimal exudate management
Easy to use range of dressing sizes and can be left in place for up to 7 days depending on the nature of the wound and the level of exudate present
Breathable top film
Foam core
Non-adherent wound contact layer
Profiled edges
Benefits
Reduces risk of excess fluid at the wound site, excess wound fluid is transpired away more quickly.
Promotes rapid wound closure, reduced risk of maceration, less potential for leakage and odour, longer wear-time.
Reduces bacterial load (in-vitro).
Removes some barriers to healing allowing the host to regain control and progress the wound to closure.
Product is easy to apply, can be removed in one piece, and is designed in sizes & shapes appropriate for target wound types.
Adhesive products offer an all-in-one solution -no need for secondary retention.
Provides a convenient, efficient, cost effective solution for wound management.
Top film switches to become more breathable in the presence of fluid, therefore it responds, when the clinician needs it most.
Provides an effective barrier to bacteria penetration.
Waterproof.
Conformable and comfortable.
Provides absorption capacity for up to 7 days.
Prevents healing tissue from growing into the dressing minimizing pain on removal.
Maintains a moist wound interface.
Low allergy adhesive.
Protects from leakage.
Additional information
| | |
| --- | --- |
| Weight | 1 kg |
| Dimensions | 25 × 30 × 20 cm |